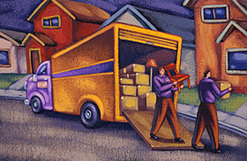 Thank you for visiting the buyer's page of my site. Here you will find links to lenders, home inspectors, utility companies, escrow companies and several vendors that have proven to be valuable to Las Vegas and Henderson home buyer's in the past. I've also included a link to The Mortgage Professor, who is a great resource regarding all things lending, as well as a description of the many steps you can expect to navigate during the home buying experience
---
Las Vegas and Henderson Mortgage Loan Specialists
Alex Milius

NMLS

404072Nevada State Bank

Sales Manager

750 E. Warm Springs Suite 200
Las Vegas, NV 89119

Direct:

702.706.9027

Cell:

702.370.0498Alexander.Milius@NSBank.com​

---

Robert Adams

NMLS: #

895204

Mann Mortgage

3195 St Rose Pkwy,
suite 131
Henderson, NV 89052

Phone:

702.850.2000

Cell:

702.419.2354rob.adams@mannmortgage.com

Spencer Valerio
Guild Mortgage
Loan Officer
8485 W Sunset Rd. #205
Las Vegas NV 89113
M: 702-596-1993
NMLS #305514 | Company NMLS # 3274
svalerio@guildmortgage.net



---

Tammy Bertges

NMLS # 373991

CMG Financial

8337 WEST SUNSET ROAD SUITE

suite 300

LAS VEGAS, NV 89113

PHONE: (702) 777-1252

tbertges@cmgfi.com

http://www.cmgfi.com/agents/tammy-bertges
---
Las Vegas and Henderson MLS search tool

Troy Hadley

NMLS 502165

Custom construction lender

Mortgage Loan Originator

U.S. Bank Home Mortgage

2300 W Sahara Ave

Suite 350

Las Vegas, NV 89102

702-251-1644 Direct

Troy.Hadley@usbank.com
Nevada first time homeowner assistance program. Click the link to see if you qualify for down payment assistance for first time home owners in Nevada.

---

Follow this link to learn all there is to know about mortgages.

Jack M. Guttentag is the Mortgage Professor.

Professor of Finance Emeritus, was Chief of the Domestic Research Division of the Federal Reserve Bank of New York, on the senior staff of the National Bureau of Economic Research, and managing editor of both the Journal of Finance and the Housing Finance Review.

Basically, any question you might have regarding how loans work, which loans do what and information about what loan would be best for you, along with every loan calculator you could ever imagine can be found on the Mortgage Professors website.

---
Las Vegas and Henderson Utility Providers

Electricity

NV Energy

1737 Hunkins Drive

North Las Vegas, NV 89030

(702) 402-5555

www.nvenergy.com

Gas Service

Southwest Gas

6040 W. Badura Ave, Suite 110

Las Vegas, NV 89118

(702) 365-1555

www.swgas.com

Las Vegas Water

Las Vegas Valley Water

1001 S. Valley View Blvd

Las Vegas, NV 89153

702) 870-4194

www.lvvwd.com

Henderson Water

City of Henderson

240 Water Street, 1st Floor

Henderson, NV 89009

(702) 267-5900

www.cityofhenderson.com
North Las Vegas Water

City of North Las Vegas

2250 Las Vegas Blvd, N. # 250

North Las Vegas, NV 89030

(702) 633-1275

www.cityofnorthlasvegas.com

Cable Television and Telephone

CenturyLink

1321 W. Sunset Road

Henderson, NV 89014

(702) 244-4301

www.centurylink.com

Cable TelevisionCox Communications

460 Stephanie Street

Henderson, NV 89014

(702) 933-9849

www.cox.com

US Post
Office
Change of
Address



---
Las Vegas and Henderson real estate related services
Nikki Bott

Senior Escrow Officer

National Title Co.

8915 South Pecos Rd. #20A

Henderson, NV 89074

Ph. 702-331-6900

nikki@ntcnv.com

Ed Harvey

First American Title Company

Escrow Officer

7201 W Lake Mead Blvd Ste 212, Las Vegas, NV 89128

702-240-4220

eharvey@firstam.com

Andrew Ruiz

North American Title Company

Escrow Officer

8485 W Sunset Rd

Las Vegas, NV 89113

702-853-7354

aruiz@nat.com

Cynthia Naiiri

First American Title Company

7951 Deer Springs Way, Suite 190

Las Vegas, NV 89131

(702)677-3040

cnaiiri@firstam.com
The Buying Process
BUYING A HOME- is more than just saying, "I'll take that one". You need to think of your future home as something more than just a place you'll be forced to move oversized, overweight pieces of furniture around in. It is also an investment that you live in. Yep, he's already breaking out the clichés, but whether you are buying a home for the first time, expanding to make room for all of your children or all of your shoes, or you've finally decided to build your dream home, at some point you are going to either want to, or need to, take advantage of the equity that has built up in your home.

BUYING SMART- Means you don't start out upside down in your home, but on a level playing field with the other homes in the subdivision or area you purchased in. In more cases than not, your purchase will set the mark that all sellers in your area will be trying to sell their homes at. This is why it's so important to check comparable sales before you make an offer, and to not be so emotionally attached to a purchase that you let the seller dictate all the terms of the sale. Additionally, if you are purchasing from a builder or are building your dream home, you need to make sure you don't overdo the upgrades and put yourself in a situation that makes the cost of building your home, more than it will possibly sell for in a year's time.

USING A REALTOR- Whether you are buying a new home or a re-sale home a Realtor's fees are generally paid by the seller. This is usually a part of what the seller has estimated as part of the cost of selling a house. Some brokerages do charge document storage fees, but for the most part using a Realtor is basically free professional information and taxi service for a buyer. Realtors can show you homes in new subdivisions, as well as re-sale homes and usually will be able to offer you a wealth of knowledge about the area and homes you are looking at. You may even find a situation where your Realtor has incentives to entice you to utilize their services.

WHY USE ROB TURNEY AS YOUR REALTOR- I'm glad you asked that, I happen to be a close personal friend of Rob's and not only does he show properties in a Bat Mobile like jet car with a full bar and seafood buffet, he has a Star Trek replication device that will duplicate any home you like and place it 3 feet from your desired location. Okay the lawyers have required me to put in this disclaimer, "the statement above was not meant to be taken seriously, the Star Trek and Bat Man name and logo are proprietary and are in no way endorsements of Rob Turney or his abilities, Okay back to reality, or in our case Realty.

EXPERIENCE- I've been selling real estate since 2001. During that time I have helped my clients find their first home and then move up into their next home, find a piece of land and build their dream home, buy investment property or even move into an active adult community. I have clients that saw their home for the first time after closing escrow. I've worked with out of state buyers, over seas buyers and multiple, non related buyers in an investment capacity. Picking your home is still just the beginning of successfully purchasing a home. There are many hurdles to clear, from lending and appraisals, to inspections and escrow that have to be overcome before you get to paint your bedroom a fantastic shade of fuchsia. I know the ins and outs of home buying and will make sure you are aware of any and all pitfalls that might be lurking around the corner.

MARKET KNOWLEDGE- I was born and raised in Las Vegas, I've seen the changes, both good and bad and have a very good feel of where things have gone and will go in the future. I understand what the selling trends are in our market and how they have changed in the past and will most likely change in the future.

CUSTOMER SERVICE- One of the most important elements of any buying or selling experience, is the level of customer service you receive from the professional you hire to assist in that endeavor. I am available to my clients 24 hours a day, 7 days a week on weekends and holidays. If you feel you need to look at a house on Thanksgiving, we'll do it. I will expect a turkey leg though. I strive to make the home buying process as painless and stress free as possible and will do my best to take as much of the pressure off your shoulders as I can. I will assist in setting up inspections, escrow selection, lender review and I'll be there for all inspections, contract negotiations and escrow signings. One thing I can guarantee is that barring being vaporized by a large asteroid, I will not disappear once we've found your home. It's my hope and thankfully my experience that once you've worked with me on one transaction, you'll work with me on your future transactions as well.

THE PROCESS- Okay, lets take it from the first call, "Hi this is Rob", can I help you?" So maybe a little further down the line, basically my first question is going to be, "have you chosen a lender and do you know what price range we are looking for"? If you have, great, if not I'll give you a list of excellent lenders to talk to and see which one can help you the most. Then we need to get down to what you want, how many rooms, how much square footage, how many garage spaces, one story or two, half-caff or de-caff, one lump or two…ooops sorry, Starbucks flashback…at any rate we need to get pretty specific on exactly what you want. Then let's talk location, where do you want to be? If you have no preference, we'll look at homes that meet your other criteria in various areas and see what works for you.

Lets fast forward to the point where you've fallen on your knees, hugged the white picket fence in front of the house and screamed mine, mine, mine, (please don't ever do that, it kind of weakens our negotiating position with the sellers). We look at comparable homes, and write up an offer. The sellers will either accept the offer, reject it out right, or counter with terms they feel more comfortable with. If they accept our offer, we celebrate briefly, fire our Russian made automatic weapons in the air and move on to opening escrow, ordering inspections, getting a copy of the contract to the lender, ordering the appraisal, and reviewing the HOA documents if the home is in an association. If they counter, then you'll get to accept, counter or reject their counter offer. This will go on until everyone is in agreement on the terms in the contract.

Once an agreement has been reached and escrow has been opened we will begin the "due diligence period". Ten business days is usually enough time to kick the tires and review the HOA documents. During this period, your earnest money will be refundable should we find something in the Title, Inspection or Appraisal reports that makes you change your mind, or if your lender decides they can't lend enough to purchase the home. This means that a lot has to happen in 10 days. The exception to this 10 day from agreement rule is in a short sale, where we do not start our due diligence period until we have approval from the seller's lending institution regarding the short sale. Once all of the inspections have been finished, the HOA package approved and the title report is clear, we still have a bit more time before screaming at the movers for dropping your leather sofa off the truck into a toxic mayonnaise spill.

During this time, you will discover the joys of underwriting approval, the part where the person that actually approves the final release of your loan makes you stand on one leg, balance an elephant on your nose while playing a tuba, before funding your loan. Okay, so it's not quite that bad, but you will be fulfilling the lenders requirements as well as ordering movers and setting transfer dates for utilities during this time. Generally 3 days before our estimated close of escrow date, the lender will send your final loan documents to the title company and you will sign your escrow documents and loan documents at the same time. The seller will sign their portion of the escrow documents, the lender will fund the loan and the title company will send the documents to the county recorders office to have your name put on title. Then we celebrate briefly, sacrifice a Yak to our favorite deity and most importantly you get your keys, the movers do their thing and you can break out the fuchsia paint!

So now that you understand the process, perhaps you'd like to see exactly what's out there. Even if you aren't sure you are interested in going all the way, use the home search tools to set up a search for Las Vegas or Henderson homes based on what you think you want, or if you are ready to take the next step, let me know what your after and I'd be more than happy to set up an active search for you.